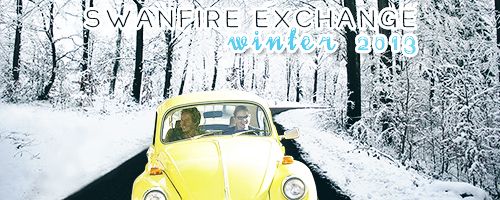 FAQ and Rules || Dates and Deadlines || Sign Ups
Come join
sf_exchange
! Swanfire Exchange is holding its first (in what's hopefully going to be many) fic and media exchange. So if you'd like to take part and receive a swanfire fic or media based on your desires and bring some elses swanfire dreams to life come along and sign up!
SIGN UP'S ARE OPEN AS I TYPE! HOPE TO SEE YOU THERE AND DON'T FORGET TO SPREAD THE WORD!
p.s mod's hoping this is ok, also can we affiliate with you?